History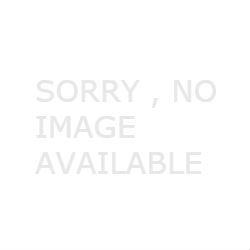 2001

By targeting the overseas market and combining our experience in part manufacture and design,we were able to attract enormous attention from all over the world with our quality products.

2004

The first G&G Armament completely self-made replica arrived on the market, generating much excitement.

2007

G&G invented the unique pneumatic blowback system, a design that we have registered for patent in multiple countries.

2008

To better satisfy the needs of worldwide Airsofters, G&G established its second factory in Changhua, Taiwan.

2013

G&G became the only Airsoft manufacturer passing the ISO 9001 - which further proves G&G as a company that has quality management and production system.

2016

G&G started carrying out the self-made gas blowback pistol project to celebrate 30th anniversary.

2017

The first in-house design gas blowback pistol GPM92 was released. The second G&G World Cup Extreme Shooting Competition was organized in Taipei with 60 contestants from 25 countries.

2018

「道(TAO)氣(CHI)真(JEN)實(SHIH)」Four core values of new technology for GBB pistol, being the most innovative product in the market.

2019

G&G Armament is proud to announce that the production of our next generation pistol, the GPM92 GP2, started at 9:09 am on 9/9, 2019 from our head quarters located at No. 999, Zhonghua Rd., Shengan Township, Changhua County. We chose this particular date and time as the number 9 is a very special and lucky number in our culture. With this hope, G&G wishes that the new GPM92 GP2 GBB pistol will bring another peak in the global market for G&G.
In 1986, Guay Guay Trading Co. Ltd. (G&G ARMAMENT) was established in Taipei, Taiwan. From the very beginning, G&G was a dealer of Airsoft guns, action figures, and military/law enforcement equipments for Airsoft and military enthusiasts.

In order to broaden the scale of airsoft gun business, G&G launched its own brand G&G ARMAMENT in 2001. From 2004 to 2013, G&G Armament has already developed and distributed more than 100 different replicas throughout the world.


Quality
G&G always determined on marking high quality Airsoft products. We cybernate to design all products. It allows the products to be precise and stable.

G&G always tries to find a new design, new materials, and new systems to make our products stronger and more competitive .We use The "CNC" shift operation to make parts, and make them more similar to the real ones. And we try to test all kind of materials in each part to ensure its quality.

G&G always focuses on customer's ideals to upgrade parts to make the product lifeline more and more perfect. G&G insists all parts to be made in Taiwan. We wish our customer can own a high quality Airsoft gun made by G&G. And we believe in high quality product is the best sales argument.
| Certificate No. | Certificate | Issued Date |
| --- | --- | --- |
Vision
G&G is constantly researching new ways to innovate in designs and materials to ensure the best quality of our products. All G&G products are designed and built with computer assisted design tools such as Computer Numerical Control (CNC) turning operation to ensure tight precision and quality.

G&G values the customer's feedback, as we incorporate improvements and upgrade to our future products. All G&G products are proudly made in Taiwan.

It is G&G vision that our customer can enjoy the best experience using our product, and we strife in delivering the best quality product as the key to our success.

For more inquiries or information on our product and service, as well as any questions or feedbacks, please refer to our website.

Thank you for your support!
The G&G Armament Team